History of the Company
Earning the respect of Industry Giants through hard work and unfaltering vision.
In 1961 Yolanda and Humberto Fraccaro came to the United States from their native Argentina, their suitcases packed with the hopes and dreams most immigrants bring to this great country. After 10 years of rising through the ranks in the machine shop world, Humberto, with the support of his dedicated wife, purchased a small machine shop on Long Island, New York. Their goal was to build a successful business by satisfying their customers' growing need for competitively priced, top quality parts, delivered on time.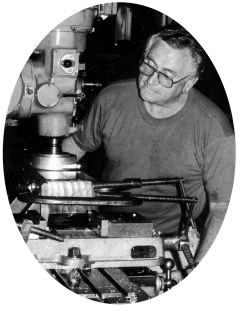 Their unfaltering vision and very hard work soon earned them the respect of industry giants. Sales grew, the company expanded, and in 1987 they were joined by their children, Gus and Patricia. Fraccaro Industries soon became a highly respected key supplier of machined components and assemblies for the commercial and defense industries. In 1992, needing to reduce costs while increasing production and floorspace, the company moved to Boyertown, a suburb of Southeastern Pennsylvania. They were thrilled with the work ethic and the mechanical skills of the local people, as well as the lower cost of doing business here.

Today the facility houses the latest in production and inspection equipment, and employs highly skilled, motivated, and dedicated people . Our staff is an essential part of the success of the company. And, those same customers who helped fuel the start of Fraccaro Industries more than 30 years ago, are stlll customers today. To us, that is a true testament to the success of the company, on every level.
Looking to the future is a financially secure, forward-moving company, investing in itself by implementing the technology required to stay at the top of the game. Fraccaro's level of service rises up to meet the changing needs of some very challenging industries in some very uncertain times. As well, these challenges have proven that we have what it takes not only to survive, but to thrive.